Good afternoon - 7th July 2021.
I am emailing to champion the staff at Brooklands pre-school. My son started at the end of February this year and I wasn't able to look round or be there when he settled in due to COVID but Nicki and Kelsey were so supportive about my worries and put my mind at ease. He had a slow transition into pre-school. Nicki and the team were completely understanding and supportive to do this at his pace. Jade, his key person made a point of coming out to talk to me on many occasions to keep me updated with how he was settling and this was really comforting.
Nicki and Kelsey lead the team so well and they all work brilliantly together to provide an excellent service for the children and their families.
The staff are so in tune with the children and all of them spend a lot of time getting to know them.
My son really struggles with language delay and social communication difficulties but Nicki, Kelsey and Jade have worked with me to support him and it's been a relief to feel I have their support and I have comfort in knowing they are easily approachable. Although I've only really discussed my son's struggles with those members of staff I know the whole team are aware and do so much to support him. I feel so lucky that my son gets the opportunity to attend this pre-school. I hope this email finds its way to the person who oversees this site so they can hear the wonderful work the staff do.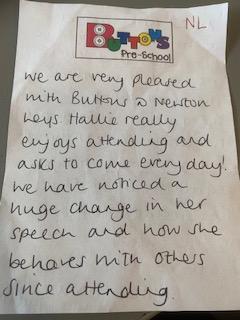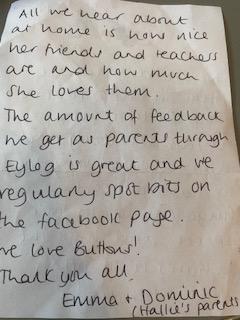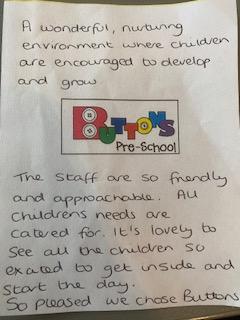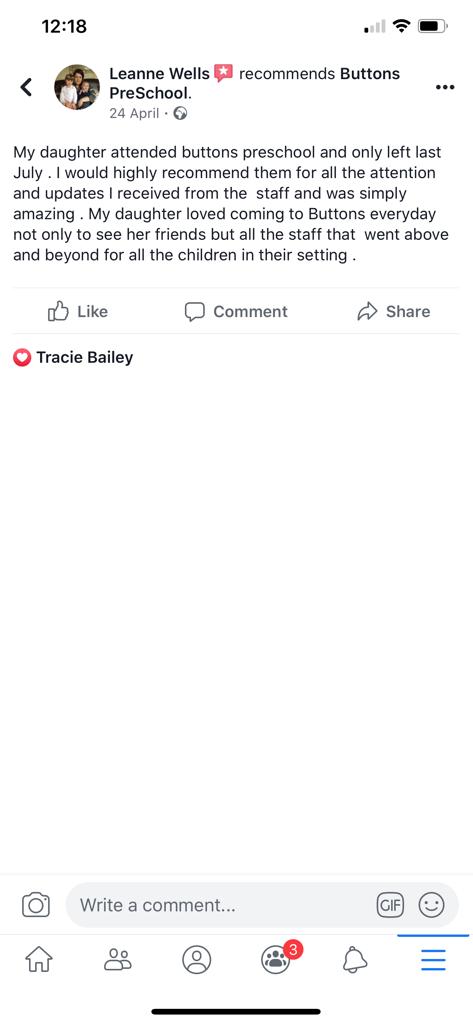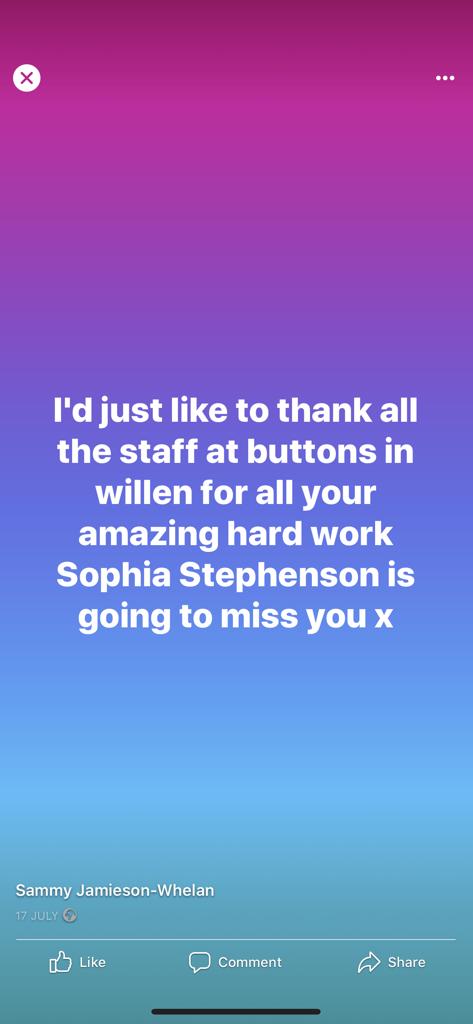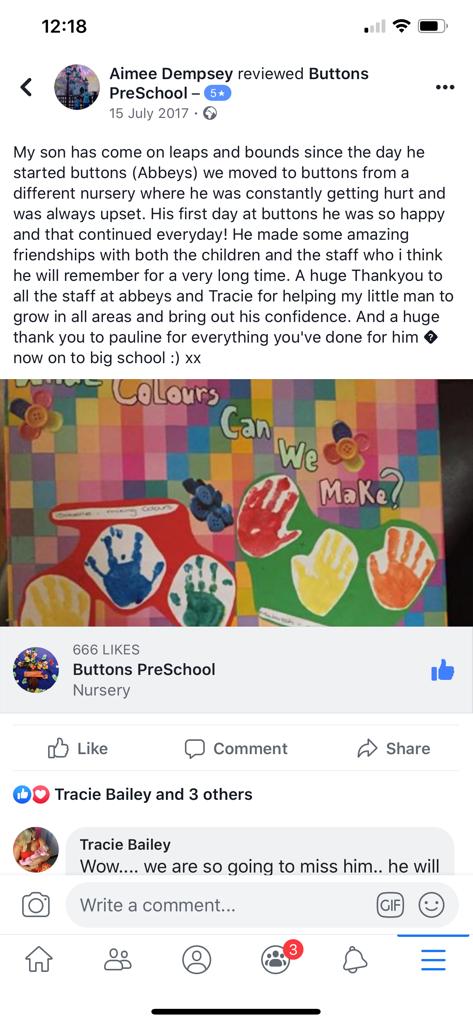 ---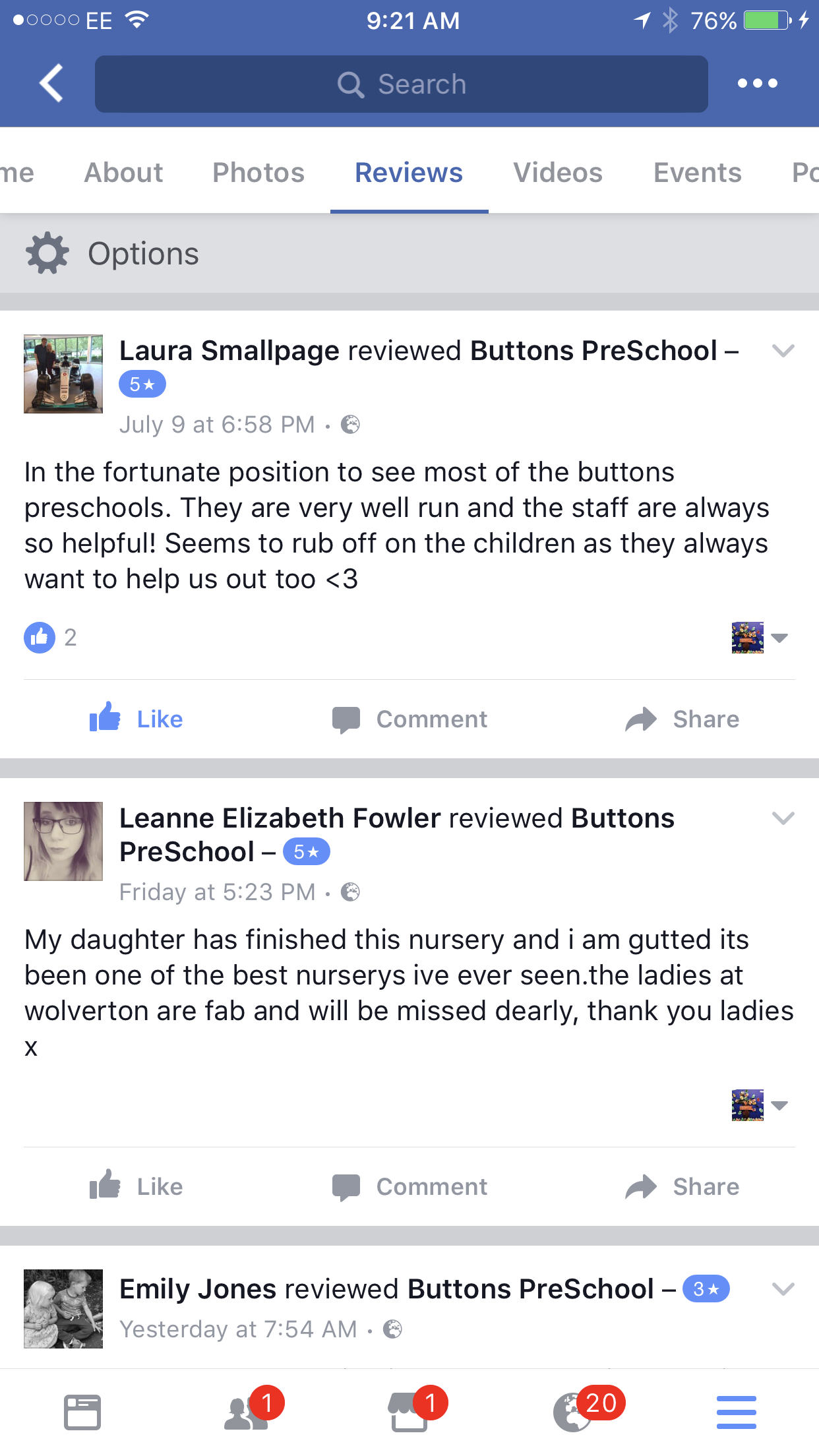 ---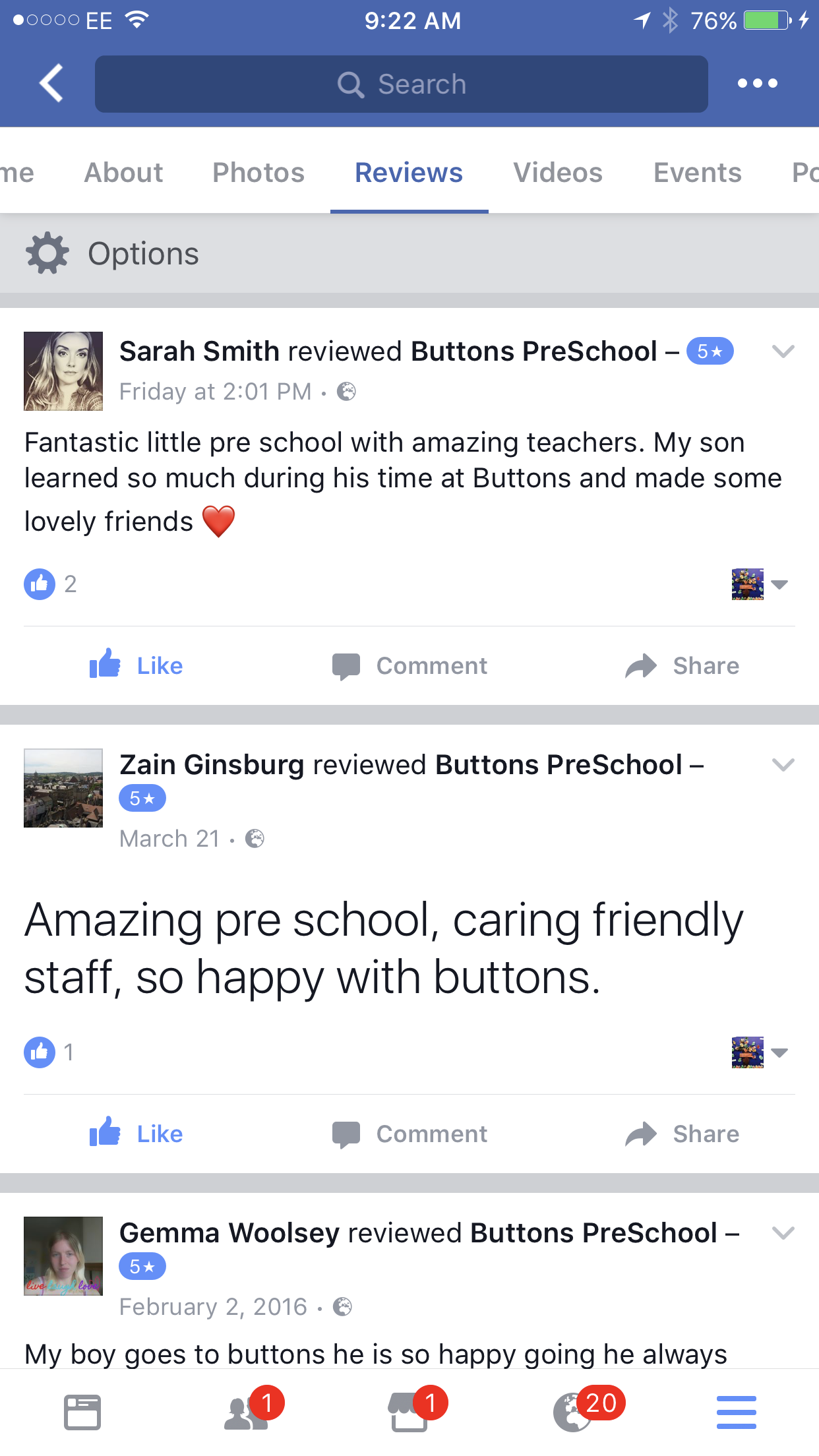 ---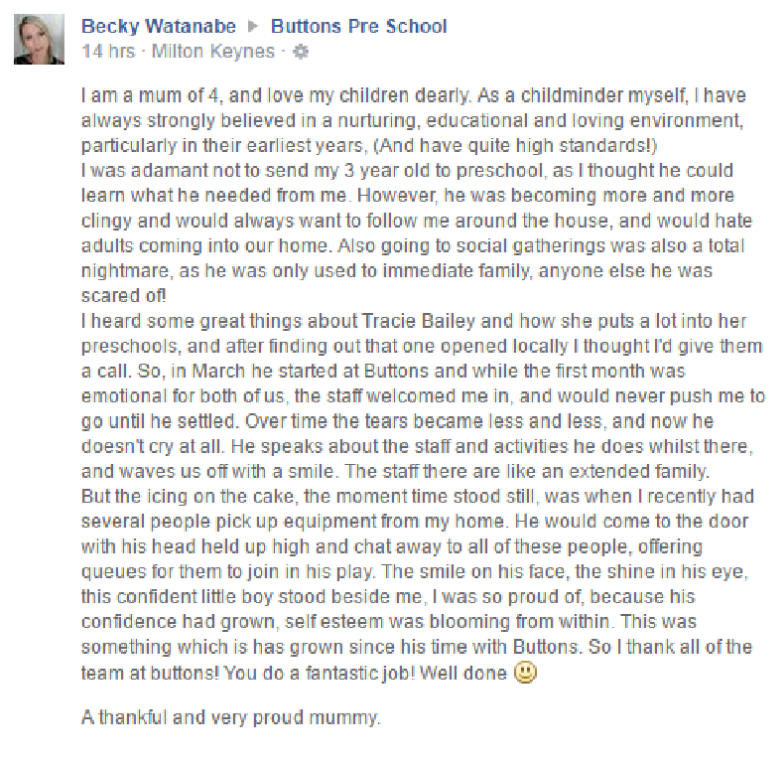 ---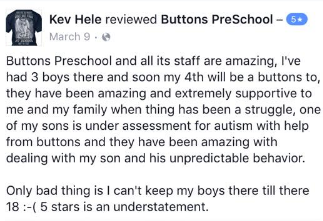 ---