Newton Leys
-
"OUTSTANDING"
---
This is a pack away provision based in the Newton Leys Pavillion, our opening times are as follows;
Mon - Friday - 8:30 - 16.30
For any enquiries or to book a tour please contact us at;
newtonleys@buttonspreschools.co.uk
Or alternatively ring us on;
07580497785
Facebook Page: Buttons Preschool at Newton Leys
---
Buttons Newton Leys
Newton Leys Pavilion
Furzey Way
Milton Keynes
MK3 5SP
---
Emily - Manager
Hi my name is Emily and I am the Manager at Newton Leys. I hold an NVQ Level 3 as well as a Level 5 in childcare management.
I have been in childcare for 14 years starting as an apprentice then working in management for 6 years, 4 of which I was an area manager.
I really enjoy supporting children with their development, watching them grow and becoming independent before they head off to school.
When I am not working I am mum to my 2 year old son who also attends a Buttons setting.
Katie -
Hello, my name is Katie and I have a Level 3 diploma in childcare.
Since gaining my qualification 10 years ago, I have worked in a private day nursery caring for children between 6 months to 4 years.
I enjoy working with children because it's a pleasure to see them grow and watch them develop their individual personalities.
In my spare time I enjoy spending time with my 2 children and husband going to the zoo and the farm.
Clare - Assistant Manager
Hi, my name is Clare and I am the Assistant Manager at Newton Leys.
I started my childcare career 23 years ago in a private day nursery after leaving college with a BTEC national diploma in early childhood studies. I was the deputy there for 20 years and have gained so much experience in childcare and management.
I look forward to a new challenge and meeting all the staff and children.
When I'm not at work I have a 17 and 13 year old who keep myself and my husband on our toes!
Mags-
I'm Mags, I restarted my childcare career after taking a break to start a family, completeing my Level 3 in early years in mid 2017.
I love working with children and helping them to get the best start in life.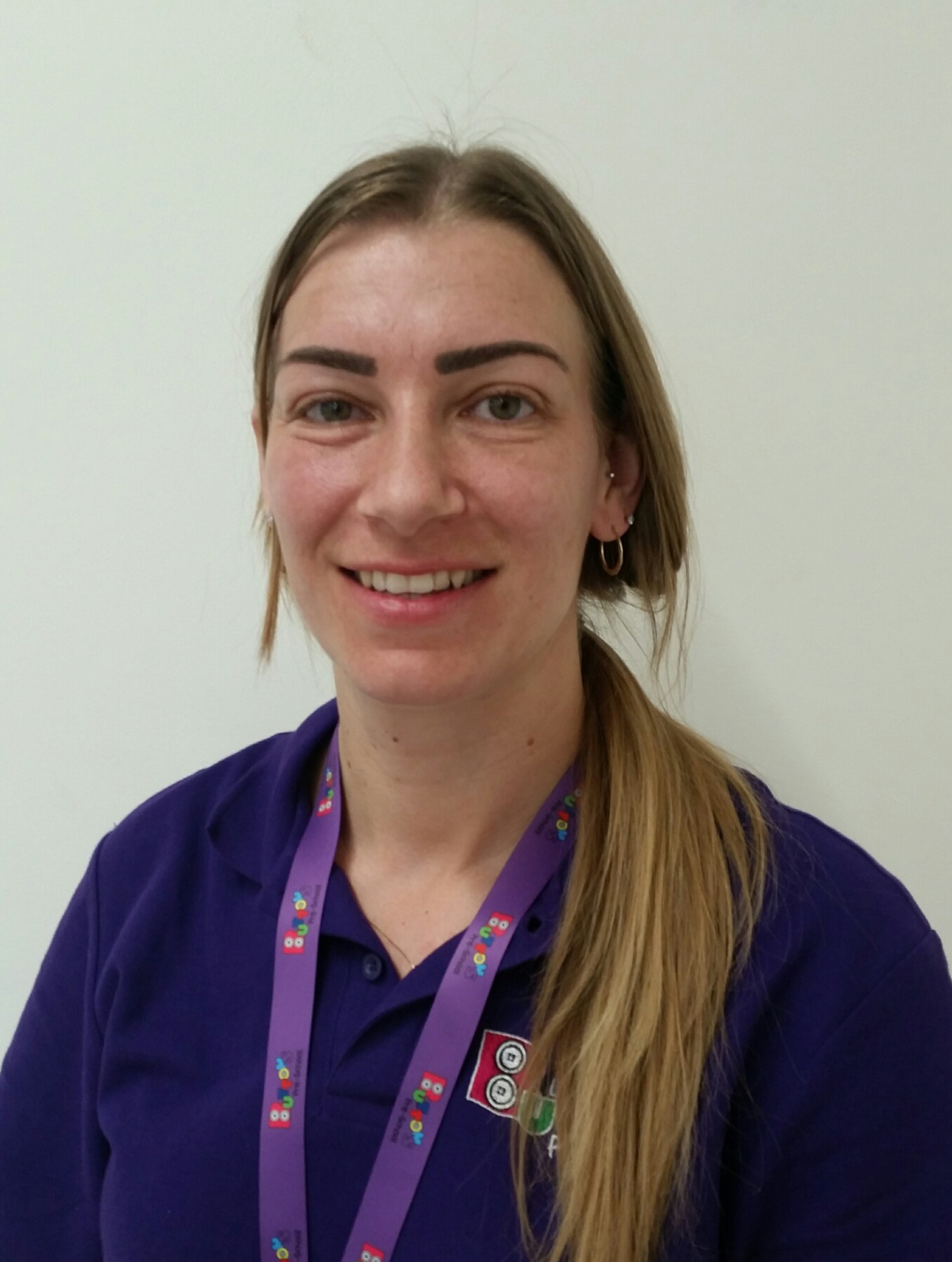 Vikki - Senior Practitioner & 2 Year Lead
I am Vikki, a mum to 2 little boys. I have a BA Honours in Early Years Studies.
Before having the boys I worked in childcare for 11 years and am now very excited to return. I enjoy supporting the children in their learning and development, sharing their successes.
Ashley -
My name is Ashley.
I am Level 3 qualified and have worked in childcare for 9 years, 4 of them spent working with children with additional needs which is something i have a real keen interest in.
In my spare time I like going for walks and baking with my daughter.
Elena –
Hello! My name is Elena and I am a senior practitioner Level 6 with a BA Hons in religious studies and History. I am qualified teacher status with 9 years of experience in childcare. I have worked with children aged from 0 to 14 years old.
In my spare time I like spending time with my son, going for walks, reading and riding my bike.
Rosslyn -
Hi, I'm Ross, I've been working in childcare for the last 25 years, I hold a BA Hons Degree in English/Dance & have completed many childcare courses over the years.
I have recently moves to Newton Leys with my husband & 2 children (age 5 & 2) so we've been busy exploring MK and getting use to the many roundabouts!
Priya -
I am Thavappriya Suseelan. I am a mother of two little girls. I am happy to work as an apprentice practitioner because it makes me feel happy when spending time with little children and I feel proud when supporting them in starting their early educational development and also their behaviour development.
In my spare time I spend time with my lovely family.
Karen -
Hi I'm Karen,
I love working with children and have worked in schools as well as been a childminder. Most recently I have been caring full time for my two youngest granddaughters, one of whom has additional needs and I have a real interest in this area.
In my spare I volunteer as a brownie leader and also enjoy spending time outdoors with my family – We love camping!
To view our latest Ofsted report please click the link below;
Buttons Pre-School are an important and reliable service partner for our Care Homes, who help us keep them running efficiently and smoothly – David Hicks, Estate Director