---
This is a non-pack away provision based within the Stoke Hammond Community Centre, we are open 8:30-3:00 Monday through Friday.
For any enquiries or to book a tour please contact us at;
stokehammond@buttonspreschools.co.uk
Or alternatively ring us on;
07495369320
Facebook Page: Buttons Preschool at Stoke Hammond
---
Buttons Stoke Hammond
Stoke Hammond Community Centre
Bragenham Side
Stoke Hammond
MK17 9DB
---
Tazmin - Manager
My Name is Tazmin I have been an early years practitioner for 16 years. The majority of my career has been in the private day nursery sector as part of the management team.
I have 2 children of my own Lola and Stanley, as a family we love weekends away and holidays with friends.
I love to create inviting environments and learning opportunities for all children. I am so very passionate about making sure all our buttons are confident and capable learners ready for school.
Alysha -
I chose to work in childcare to help children progress and develop. I love making new friends and helping them to smile.
I have many pets including 4 cats, a dog and a tortoise, In my spare time I enjoy art and gymnastics.
Mo -
I have always been amazed by the curiosity displayed by children and their ability to learn, especially in early years as the children begin their journey of discovery and learning, I will enjoy helping them achieve those goals.
I am a Level 3 Sen Practitioner, having previously worked in a Sen School for 5 and half years before coming to Buttons.
I enjoy spending time with family and friends to relax.
Christine -
Hello my name is Christine, I have come back to childcare after being away for 10 years, I love the interaction with young children and watching them develop and grow in confidence.
Molly -
Hello my name is Molly, I have worked in childcare for 2 years.
I am level 2 qualified and looking forward to starting my Level 3 and progressing.
I really enjoy working with children, watching them grow and supporting in their development.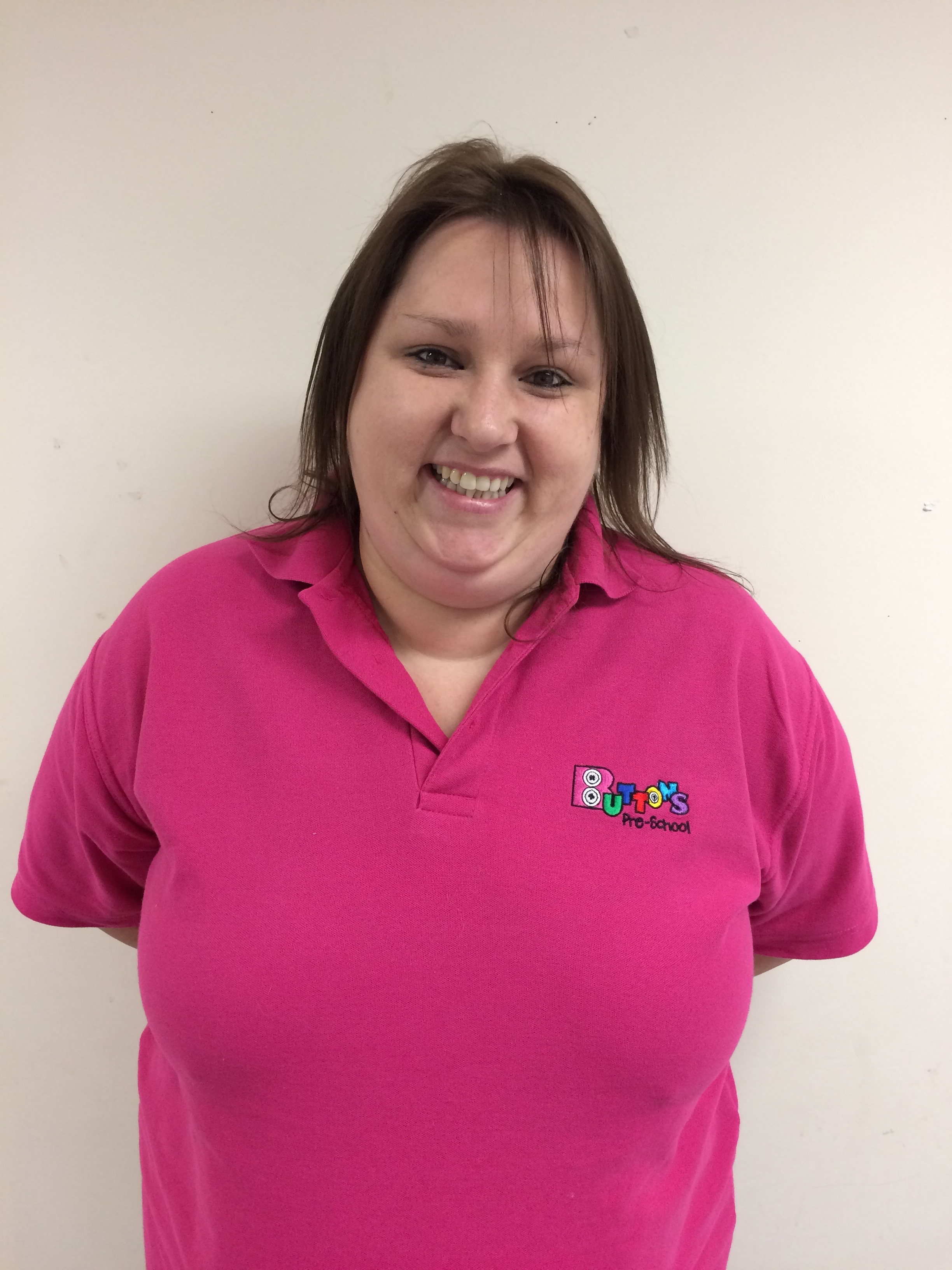 Zoe-
I am a Level 3 Qualified Practitioner in Childcare and Early Years, I started at Buttons five years ago as a volunteer due to my daughter attending one of the settings, during this time I realised how much I enjoyed spending time with children and wanted to help them to develop further.
Elizabeth -
Hi my name is Lizzy and I have worked in childcare for 8 years. I have 3 children of my own and enjoy spending time with my family.
I love getting creative with the children and enjoy messy activities such as painting.